130 Adelaide St West, Suite 108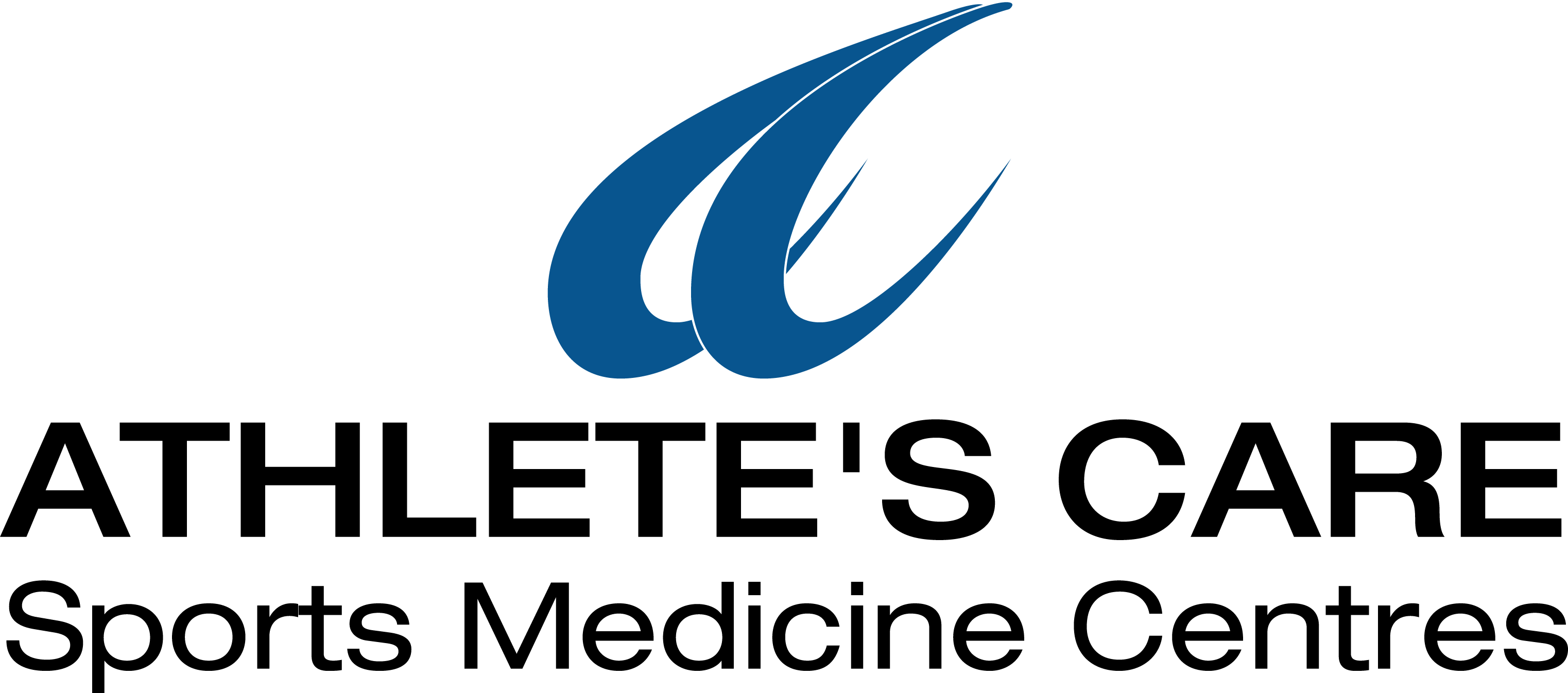 Adelaide & York

Toronto Physiotherapy & Sports Medicine
Direct Billing to Your Insurance Company. Same Day Appointments
Doctors and Physiotherapists working together to eliminate your pain

"After suffering from a wrist injury 6 years ago I went to Athlete's Care with the hope that they could help. I saw Henry Zhou and he fixed me right up. He created a comprehensive treatment plan for me and provided clear explanations throughout. After 3 months of therapy I have regained function in my wrist and can play tennis again. I would highly recommend Henry if you were thinking about booking an appointment!" PB

"I have been to a few physiotherapist's over the years at different locations for different issues. Nate Tsang however is one who really addressed my issues the most effectively. He is very professional and thorough in his assessment and treatments.
He takes the time to listen and at the same time explain everything you need to know. Highly recommended!" C.A

"I highly recommend Trevor as a chiropractor to anyone looking for help with mobility issues and chronic pain. He takes his time to investigate the issue and his goal is to make sure you don't have to keep coming back to him. I especially like that he uses acupuncture as well as manual adjustments. He healed me up and got me up and running for my first race injury free! The centre is really conveniently location and the receptionist is a real sweetheart!" S.T
Why choose Athlete's Care at Adelaide & York
The team of providers at our downtown Toronto Adelaide & York location include: physiotherapists, massage therapists, chiropractors, and sports medicine physicians. These practitioners are trusted and experienced healthcare providers who believe in an active, dynamic approach to rehabilitation. Whether you have a sport related injury, a workplace injury or if you're experiencing pain caused by everyday activity, we can help! Conveniently located in the heart of downtown Toronto, we continue to see patients for in person and virtual care appointments. Book an appointment today and see why thousands of patients have trusted us with their sports medicine needs.
Click to Call:

647-363-6456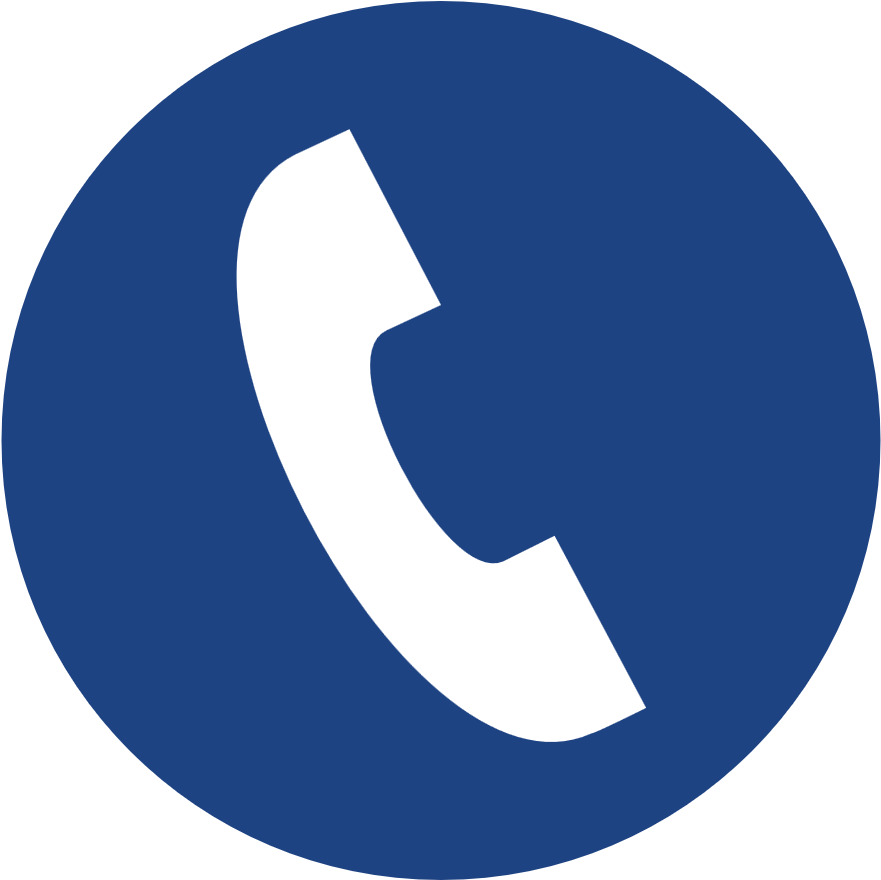 Detailed Assessment, Personalized Treatment
Following a comprehensive assessment we will provide one-on-one individualized care to help treat all your sport, recreational and day-to-day injuries. Our goal is to provide you with the appropriate care necessary for a quick return to doing what you enjoy.
The therapists at Athlete's Care Adelaide & York believe in a dynamic, active approach to treatment. Their approach to treatment often includes a combination of 'hands-on' manual therapy techniques, acupuncture, exercise programs, performance taping and the latest in modern therapy equipment. They effectively provide non-invasive treatment options that promote and accelerate recovery.
Registered Physiotherapists, Massage Therapists & Chiropractors
Our team of therapists are registered healthcare professionals who have extensive knowledge in the areas of anatomy, exercise physiology and biomechanics. They are able to effectively assess and treat your musculoskeletal conditions.
Easy Booking, Convenient Therapy Sessions
Our physiotherapy, chiropractic and massage therapy sessions vary in length depending on the treatment provided. Our constant focus is always to provide you with the most effective treatment necessary to get you feeling better. Book your appointment online or call us at 647-363-6456.
Early morning, evening and weekend appointments
Our goal is to provide you with high quality physiotherapy treatments that are hassle-free. We are able to bill directly to most insurance companies on your behalf. Not sure if you're covered? Give us a call and we will direct you to the appropriate resources to find out.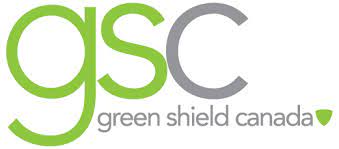 Meet Your Physiotherapy Team
Registered Physiotherapist

Medical Acupuncture
Henry graduated from Western University with a Master of Physical Therapy. He is a strong believer in educating clients to help them gain a better understanding of the nature of their injury and working together to develop a plan of care which fits into the context of their unique lifestyle and goals. Henry uses a combination manual therapy techniques and exercise prescription to help optimize biomechanics, promote a return to full function and minimize risk of re-injury. He is a strong believer in continuing education as has completed courses in sport Emergency First Responder, Soft Tissue Release, Contemporary Medical Acupuncture and Level 2 Manual Therapy.
Nathanael Tsang, BSc(Hons)Kin, MScPT
Registered Physiotherapist
Manual Therapy
Medical Acupuncture
Runner's Program
Nathanael (Nate) Tsang is a graduate of the Masters of Physical Therapy program at Queen's University.

He is an enthusiastic physiotherapist who utilizes a functional, comprehensive assessment approach to determine the cause of his patients' condition. Being a competitive distance runner himself for ASICS Canada and his club team Pace and Mind, he has developed an expertise in treating runners of all levels, in addition to treating people who suffer from other common work-related or sports injuries. Nate's treatments focus in on manual techniques, exercise-based rehabilitation, contemporary medical acupuncture, kinesio-taping, running shoe prescriptions, and patient education. Nate is the head lead for the Athlete's Care Runner's Program - a program designed with runners in mind for all levels.
Vanessa Foucher, MScPT, BKin
Registered Physiotherapist
Vanessa Foucher holds both a Master's degree in Physical Therapy and a Kinesiology Undergraduate degree from McGill University. She continues to maintain her extensive experience and expertise with higher level manual therapy courses from the APQMO (Quebec), concussion rehabilitations and Sport First Aid. Vanessa has spent much of her career in elite professional sport specializing in return-to-sport rehabilitation at several clinics in both Canada and the UK, most notably with Chelsea Football Club as an Academy Physiotherapist. Having been a competitive athlete herself for 17 years focusing in middle distance swimming and synchronized swimming, Vanessa has a unique understanding of top level sport and its demands.
Registered Physiotherapist

Acupuncture

Pelvic Health Physiotherapy
Indu received her physiotherapy degree from the prestigious University of London in the United Kingdom. Prior to this, she received her kinesiology degree from the University of Waterloo. Indu uses a combination of exercise, education, and manual therapy to help clients achieve their goals. She firmly believes in client-centered care and encourages her clients to take an active role in their rehabilitation.
Daniel completed his Masters of Science in Physical Therapy at the University of Toronto.

Daniel takes a client-centered approach to his treatment working together with his clients to develop individualized and comprehensive treatment plans to achieve their unique goals.

With his exercise-based and preventative approach to physical therapy, Daniel's goal is to help educate clients on the adaptability and resilience of the human body and ultimately empower clients to take charge of their own bodies and lifestyles.
Meet Your Chiropractic Team
Trevor Vander Doelen, BSc(Hon), MSc, DC
Chiropractor

Sports Specialist Chiropractor

Active Release Techniques® Provider

Acupuncture McMaster University
Dr. Vander Doelen earned his Doctorate of Chiropractic from the Canadian Memorial Chiropractic College. Following his Chiropractic degree, Trevor completed a Masters of Science in Rehabilitation Sciences from the University of British Columbia and a 5-year residency to become a Sports Specialist Chiropractor. Dr. Vander Doelen takes an integrative approach to injury care by optimizing movement for both injury recovery and performance improvement. Along with his chiropractic education, Dr. Vander Doelen is also trained in Full body Active Release Technique (ART), Contemporary Medical Acupuncture (McMaster University), Functional Integrated Needling (FIN), Selective Functional Movement Assessment (SFMA), Neurokinetic Therapy (NKT), Complete Concussion Management (CCM), and SHIFT Concussion Management. Trevor's passion for his work has also led him to teaching his peers, as a current instructor in the Functional Integrated Acupuncture program.
Chiropractor

Active Release Techniques® Provider

Medical Acupuncture
Dr. James Ho is a chiropractor and ART® Provider. A graduate from the University of Western Ontario and Palmer College of Chiropractic in 2005, James has actively pursued and continues to learn and integrate effective therapies and techniques following the Functional Integrated Therapy (FIT™) method including: Contemporary Medical Acupuncture, Active Release Techniques®, chiropractic joint manipulation, and custom orthotic casting. In practice, James has consulted athletes ranging from the recreational level, to professional athletes from the NHL, MLB, CFL, UFC, TKO, Affliction MMA, as well as members of the Canadian National Bobsled team, and Baseball Canada's Senior National and Olympic teams. He currently sits on the Advisory Board of a leading and internationally published publication, STRONG Fitness Magazine, and contributes as an expert columnist.
Nicole Westlake, CSEP, BScKin, DNS
Chiropractor

Clinical Exercise Physiologist
Dr Westlake graduated Cum Laude from the Canadian Memorial Chiropractic College and completed her Bachelor of Science Honours degree in Kinesiology from the University of Western Ontario. Her treatment approach is focused on restoring function, preventing re-injury, improving performance and reducing pain. Dr Westlake's chiropractic treatments integrate a variety of tools including; Dry needling, Electro-acupuncture, Myo-Matrix Release, cupping, sports massage, Fascial Abrasions Technique, Shockwave, Joint manipulation/mobilization and rehabilitative exercise (Dynamic Neuromuscular Stabilization, Functional Range Systems, Pilates, Foundation Training, Yoga). Dr Westlake treats the entire body by focusing on identifying the root cause and addressing the anatomy, the physiology and the neurological systems involved.She believes movement plays a large role in a patient's recovery.
Katie Au, BScKin(Hons), DC, DAC, FCCRS, CSCS
Rehab Specialist Chiropractor

Medical Acupuncture McMaster University

Active Release Techniques® Certified Provider

Graston Technique ® Certified Provider

NSCA Certified Strength and Conditioning Specialist
Dr. Katie graduated with a Doctor of Chiropractic from the Canadian Memorial Chiropractic College. She then went on to complete her Fellowship in Chiropractic Rehabilitation Sciences in Toronto, distinguishing her as specialist in sports injuries, exercise and physical rehabilitation. She holds a Bachelor of Science Honours Degree in Kinesiology from the University of Western Ontario and is credentialed in Contemporary Medical and Neurofunctional Acupuncture from McMaster University. Dr. Katie has a background in Eastern Medicine, and is a Registered Traditional Chinese Medicine (TCM) Acupuncturist. She is also certified as a Mei Zen Cosmetic and Facial Rejuvenation Acupuncture practitioner, and Mei Zen Fertility Acupuncture and Abdominal & Digestive Health TCM Acupuncture practitioner. Dr. Katie believes in movement as medicine. She utilizes a movement-based, functional approach when working with her patients and clients.
Meet Your Massage Therapist
Registered Massage Therapist

Medical Acupuncture

Ashtanga Vinyasa and Restorative Yoga Teacher

Pilates Rehab Specialist
Tanya takes a pro-active approach in her treatments, focusing on learning the most about her clients' activities and treating through a cause rather than symptom based approach.

Tanya uses multiple modalities to treat her clients in the most effective way. This methodology also increases the overall efficacy of her treatments. Through the combination of massage and acupuncture she can focus on various regions in parallel. Tanya

is passionate about health and helping her clients to lead a balanced lifestyle, whatever their fitness or athletic goals.
Thomas Nicolls, RMT, CAT(C)
Registered Massage Therapist

Certified Athletic Therapist
Thomas is a Registered Massage Therapist and a Certified Athletic Therapist. He completed his massage therapy education at the Ontario College of Health and Technology after having graduated from York University with a bachelor of science in kinesiology. Thomas strongly believes in the importance of combining therapeutic exercises along with manual therapy in order to achieve the best possible outcomes. His techniques of choice include soft tissue release, myofascial stretching, belt assisted traction, and all types of taping.
Meet Your Sports Medicine Physicians, Physiatrists and Orthopaedic Surgeons
Dr. Beverley Chow, MD, BHSc, FRCPC
Physical Medicine & Rehabilitation
Dr. John Ho, BPHE, BScH, MD, CCFP(SEM), Dip Sport Med
Family Medicine, Practicing in Sport & Exercise Medicine
GP Focused Practice Designation
Dr. Adam Manis, CCFP, MD, MSc, BSc, Dip Sport Med
Family Medicine, Practising Sport & Exercise Medicine

GP Focused Practice Designation
Physical Medicine & Rehabilitation
Dr. Frank Tran, MD, CM, FRCS(C)



Orthopedic Surgery & Sports Medicine

Surgery of the Knee/Arthroscopy
Wide Range of

Therapy Solutions All In One Place
Using a combination of therapy options, our physiotherapists will develop a personalized treatment plan that gets you results.
Physiotherapy
Exercise Rehabilitation
Medical Acupuncture
Dry Needling
Manual Therapy
Kinesio Taping

Shockwave Therapy



Laser Therapy
Massage Therapy
Chiropractic Care
Fascial Stretch Therapy
Active Release Technique

HA Viscosupplementation

Orthopaedic Bracing

Orthotics
Successfully Treated these

Common Injuries
Ankle - Sprains and Strains

Arthritis - Osteo Joint Pain

Back Pain

Bursitis

Concussions

Elbow - Tennis, Golfer's

Foot - Plantar Fasciitis, Achilles Tendonitis

Hip - Fracture, OA

Knee - ACL, MCL, Meniscal, Tendonitis

Neck - Strain
Osteoporosis

Overuse Injuries

Patella Tendonitis

Plantar Fasciitis

Pre and Post Surgical Rehabilitation

Sciatica - Piriformis Syndrome

Shoulder -Frozen, Rotator Cuff

Sports Related Injuries

Strains & Sprains

Wrist - Carpal Tunnel, DeQuervian's
Frequently Asked Questions
What happens if I'm not covered by insurance?
Some patients do pay out-of-pocket for physiotherapy. We accept most major credit cards, debit, and cash. We provide only the therapy you need, and we will empower you to supplement your in-clinic care with a home care program.
Do I need to bring anything with me?
If you plan on having insurance cover your treatments, bring your insurance information and we can look into whether direct billing for physiotherapy is an option with your insurance provider. Bring your referral or doctor's note, if you have one. Wear comfortable, loose fitting clothing.
What happens on my first visit?
You will be thoroughly assessed by a Registered
Physiotherapist. The physiotherapist will develop an appropriate treatment plan and get you started with treatment right away.
Is a doctor's referral necessary?

A doctor's referral isn't necessary, but in rare cases, our physiotherapist may need you to see your doctor or a sports medicine physician to get further testing done. Note that some extended insurance may require doctor's referral to get reimbursements for physiotherapy as well.
What shall I wear?
Comfortable, loose fitting clothing is suggested as specific areas in the body are subject for evaluation and treatment. For instance, if the issue is on you knee then it's better to wear shorts or loose fitting pants that can be rolled up.
How many treatments do I need?
Number of treatments depends on your condition and the severity of your injury. Everyone responds differently to their type of treatment, but you will know on day 1, before you leave, what is suggested.

"Highly recommended. I have been going to this clinic over the past three years for an old injury that kept flaring up. The patience, quality of care and attention is outstanding. At first I saw a sports medicine doctor in the clinic (OHIP covered) and then followed up with a physiotherapist (Nate) and then chiropractor (Trevor). I am now well on my way to pain-free and flare-up free life and have worked my way up to 5 days a week of exercise. Very grateful and definitely recommend to friends."
– C.S. Athlete's Care Adelaide & York
Click here for more patient testimonials
High Quality, Personalized Care for all your sport medicine needs.
Conveniently located in the Richmond Adelaide Centre on the northeast corner of Adelaide and York (across the street from the Starbucks). Find us in the Richmond Adelaide Centre section of the PATH.
Athlete's Care Sports Medicine Centres
130 Adelaide Street West, Suite 108
Toronto, ON M5H 3P5